Dr. Safaa is a Dentist at Ainslie Street Dental in Cambridge.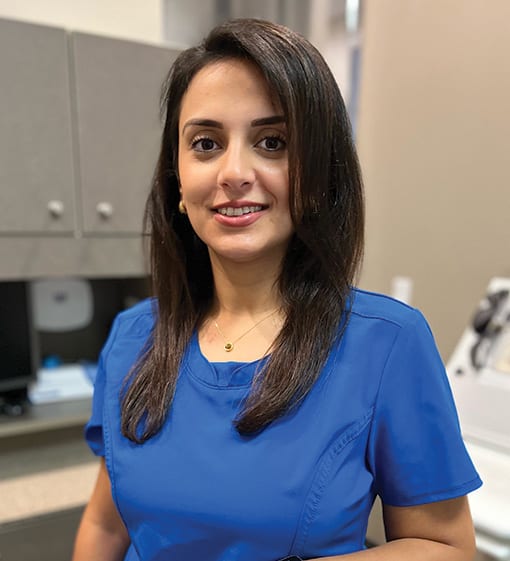 Dr. Safaa graduated from University of Baghdad with her Doctor of Dental Surgery Degree, she practiced as a general dentist overseas before landing in Canada, she completed her equivalency process with the national dental examination board of Canada and granted her license to practise dentistry in Ontario.
Dr.Safaa is committed to continuing education in different scopes of dentistry. She provides dental treatment is all aspects of general dentistry, ranging from restorative and cosmetic dentistry, root canals, crowns and bridges, extractions,sedation, implants, Invisalign and dentures. Dr. Safaa believes that building strong relationship and trust with her patients is an essential factor in practicing dentistry and delivering optimum care.
When not practicing dentistry, Safaa likes enjoying her time with her husband Dr. Layth who is a dentist practicing in Ontario and her boys (Adam and Elias).