Dr. Natalia Trisna is a General Dentist at Ainslie Street Dental in Cambridge.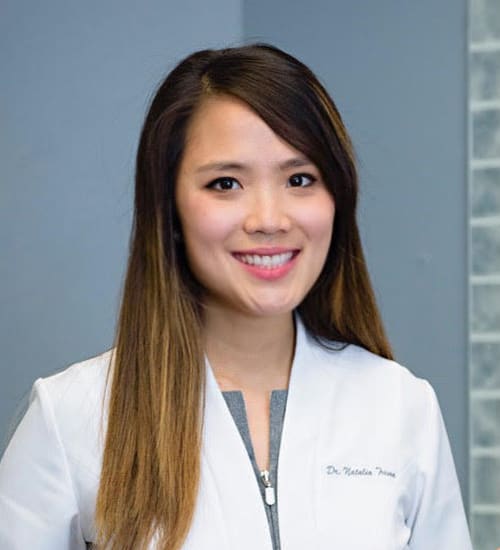 Dr. Trisna has been practising dentistry in Cambridge and London, Ontario since 2015. She is originally from Sydney, Australia and graduated with honours from the University of Sydney. As a student, she was awarded the Colgate Prize for her research in Pediatric dentistry and was invited to present her findings internationally. She was also awarded the Noel Martin Memorial Prize for proficiency in preventive oral health.
In our practice, Dr. Trisna is known for her friendly, kind and professional demeanor. She is great with kids and anxious patients due to her calm and positive personality. She enjoys all aspects of dentistry, but she has a particular interest in Orthodontics.
She is an for continuing education and has furthered her skills in the following areas:
Orthodontics: Traditional braces, clear self ligating brackets, early orthodontic intervention with appliances as well as Invisalign.
Functional appliance therapy to correct a variety of bite and jaw problems
Minimal and moderate sedation dentistry: Oral sedation and nitrous oxide (laughing gas) sedation.
Temporomandibular joint (TMJ) rehabilitation with oral appliances
Crown lengthening and periodontal surgery.

When she is not at work, she loves to cook, kitesurf and hike with her 2 dogs. She loves to travel with her husband and do volunteer work abroad. In 2019, she took a leave of absence from work to do dental volunteer work in 5 countries! Dr. Trisna is looking forward to providing you with the best dental care.